Australian Owned

Locally Stocked

FAST & FREE DELIVERY*

Phone support
Choosing a front door lock: which one is right for your property?
Date Posted:22 January 2020


The front door to your home or business is the most crucial entry point at your property, no matter what you use the space for. This is where you decide who enters your premises and also secures your property when you are not present or actively around.
Because of this, choosing the right lock for your front door is crucial and there are many different variants available on the market today.
So, here is your guide to ensuring you select the right lock for your needs, purposes and peace of mind.
Residential vs. commercial doors
The key difference between residential and commercial property is the volume of traffic that will enter the front door. As businesses have much higher numbers of people coming in and out of the entry point, it is vital to ensure the lock is of a higher grade, so that it will stand the test of time.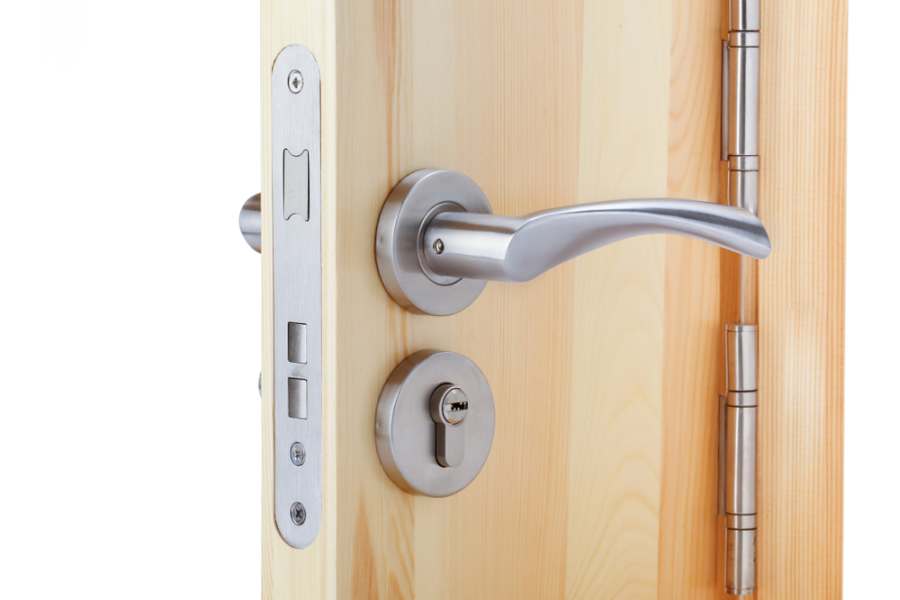 Firstly, it is also important to ensure that any lock you do purchase meets the Australian Door Lock Standard AS4145. This means it has been rigorously tested against physical intrusion methods, fire, extreme cold and corrosion so you can be assured it will stand the test of time.
And no matter what type of lock you are looking at for commercial premises, ensure it has been graded to meet the extra pressure it will be put under over a greater period of time.
Mortice lock or surface mounted lock?
A mortice lock is one that requires a hole to be cut into the door for the lock to be fitted, while surface-mounted locks are installed on the external face of the door and frame. Both provide high levels of security, but mortice designs are advised for businesses or commercial properties as they are more durable and can be deadlocked shut.
Surface-mounted locks can also include deadlocks but can be broken with extreme force. They are a great security measure for residential homes.
Tip: Consider your door thickness as well, as a thin door may not have the space available to house a mortice lock.
Lever vs. knobs
Door knobs tend to be the more common choice for front doors in Australia, although European-style lever handles are becoming more popular. If you have elderly people, children or those with a disability requiring access to your premises, doorknobs can pose problems and levers are the preferred option.
They are better for accessibility and are becoming more popular in commercial and industrial settings.
Tip: Combine levers with a pull option so that the door will open in both directions and you will provide greater access options for all people.
Other factors to consider
When you are looking for a new front door lock, here are some variables that you will need to consider when making your decision:
Pre-existing holes: If your door or doorframe has pre-existing holes cut into them, the new lock will need to match these to prevent the expense of a new door or frame.
Which material your door and frame are made from: There are different doors available, especially for commercial premises, and they can be made from glass, timber or metal. Ensure the lock matches the material and is suitable for use with that material.
For assistance with your front door lock needs, or to find a quality range online, check out our collection here.
---
Leave a comment