Australian Owned

Locally Stocked

FAST & FREE DELIVERY*

Phone support
How To Choose Door Handles For Internal Rooms
Date Posted:1 March 2023


Doors are one of the crucial components of your home. They act as a barrier and an access point between different rooms.
But the thing is, your doors won't be useful or even complete without handles, hinges and locks. Furthermore, door handles don't just serve a functional purpose; they're also a subtle but essential aspect of your interior décor.
Still, many people tend to overlook door handles when decorating their homes. This is because there's a common misconception that purchased doors always come with pre-set door handles or locks, which isn't always the case. When you buy a door, you also have to buy the corresponding hardware. With the right hardware, you can boost your home's interior appeal and, at the same time, improve the security and functionality of your home.
Choosing The Best Door Handles For Internal Rooms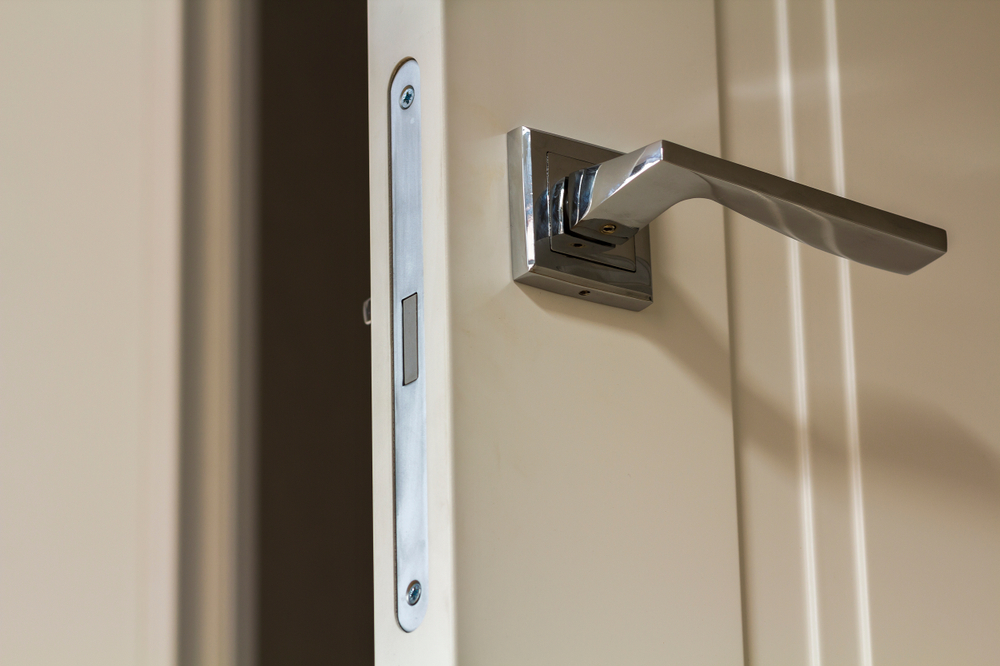 Whether you are building a home from scratch or renovating your current property, choosing the best door handles for your internal rooms should be one of your priorities.
Door handles come in different sizes, colours, types, and designs, making the selection process quite overwhelming. You'll also need to consider quality and durability to ensure your door handles can withstand frequent usage. (1)
This article will show you the steps on how to choose the best entry door handles for your internal rooms.
1. Think about the style and design
The first thing to consider when selecting a door handle is its style and design. This is crucial, especially if you want to boost your property value and are planning to sell your house in the future.
To find the best door handle style or design, examine the architectural and interior design of your home. Is it modern or contemporary? In that case, a minimalist and sleek handle may fit best. If you want a rustic feel, an oval or traditional Victorian-style door handle may work best. (2)
Besides your home's style or theme, you'll also need to consider the door design. For instance, for sliding doors, flush pull handles are the best choice since they're ideal for pulling and pushing. Meanwhile, a stainless-steel flat panel type may be more suitable for kitchen doors. (2)
You may also choose to get door handles that have the same colour (or finish) as your door design. If you want to bring in some contrast, however, a white door handle may be a good fit for a black door. Overall, treat your door handle design the same way you usually choose other interior décor pieces.
2. Pick the most durable material.
Door handles aren't made equally. So, always opt for handles that are made from durable materials. For example, if your house is near the coast or you live in a damp or windy environment, a stainless-steel door handle (marine grade is best) may be the best choice. Stainless steel door handles are known for their durability, corrosion resistance, and stylish finish, making them the best option for coastal homes that are constantly exposed to salt air. (3)
On the other hand, for your front door handles, opt for a strong material that can handle heavy traffic and frequent usage. If you're unsure which material is best for your home, you may consult a local hardware store. These specialists are knowledgeable about the best hardware materials, plus they might also offer you a warranty.
3. Choose which type you prefer.
There are three primary types of door handles: pull handles, lever handles, and door knobs. When choosing internal door handles, consider what look you'd like to achieve and who'll use it. For example, if you have kids in the house, lever door handles are typically easier to use. Meanwhile, round handles or the door knobs may be a little more challenging, especially if your hands are full or your kids are still learning to open them. (4)
4. Consider the door thickness and weight.
Handles come in a range of designs to address differences in door weight or thickness. Some handles are best for thick and heavy doors, while others are specifically intended for thin and lightweight doors. Small and lightweight handles may not be strong enough to open and handle a heavy door. You may consult a door hardware specialist to help determine the weight and thickness of your door and find the best handle for it.
5. Think about the room's primary function.
Your internal rooms serve different functions. For example, your bedroom may require tighter security and privacy than the other rooms in your home. This factor can affect the type of door handle you'll need. There are two types of door handles with locks: integrated and separated.
An integrated privacy handle has locks and buttons placed within the handle. Meanwhile, a separate privacy door handle comes with the locks placed below or above the handle. So, if you're looking for better security and privacy, it may be best to opt for a separate privacy door handle. Additionally, ensure you know how to tighten door handles to prevent them from malfunctioning. (5)
Key Takeaway
Your door handles shouldn't be treated as an expense but rather a worthy investment. Not only do they add aesthetic appeal to your interiors, but they also play a role in improving your home's security and privacy. So, the next time you're shopping for new door handles, take note of these tips to ensure you're getting the right option for all your internal rooms.
References:
---
Leave a comment